Historian Chris Schaefer is the author of an award-winning documentary movie,
Forgotten Soldiers
, and the non-fiction book
Bataan Diary
, both about World War II in the Pacific. He teaches courses about World War II and about the history of the Middle East at the University of Utah's Osher Learning Institute. His current projects include research into an incident that occured in Germany after the end of World War II, and a new book about the treaties that ended World War I and how those treaties have led to the many difficulties in the Middle East today.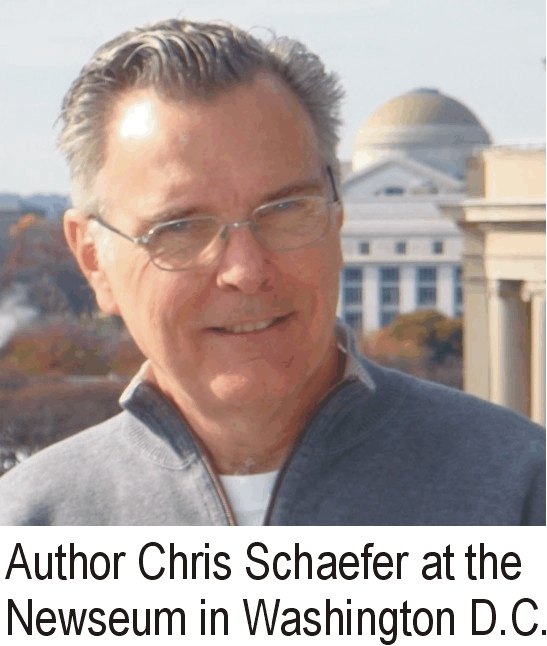 Chris started his career as a historical researcher and author after working twenty-two years as President of Chris Schaefer & Company, an Information Technology company that served clients across the United States, Canada, Mexico, Europe, Saudi Arabia and Hong Kong. Previously, he worked at two other international consulting companies, and served as a U.S. Army reconnaisance pilot in the Central Highlands and DMZ regions of Vietnam. Chris holds a Bachelor's degree in History and a Master's degree in Computing Sciences from Texas A&M University. He has served as Public Relations Officer for the Philippine Scouts Heritage Society, and currently does public relations work for Platinum Multimedia LLC, and for The Media Line, the American news agency that covers the Middle East.
Courses
Chris teaches the following courses at the Univerity of Utah's Osher Learning Institute:
World War II in the Pacific--Before Bataan and After.
The Middle East--Paths to Conflict
The Middle East--Terrorism and Politics
The Middle East--Israel and Palestine.
The Middle East--Iran.
Movies and Books
Forgotten Soldiers
, a documentary movie about the U.S. Army's Philippine Scouts in World War II, produced and directed by Donald A. Plata, Platinum Multimedia LLC.
Forgotten Soldiers
premiered January 18, 2012 at the National World War II Museum in New Orleans, and is the winner of:
The Television, Internet and Video Association (TIVA)

Gold Peer Award, best feature-length docudrama 2012.
Gold Peer Award for Wardrobe
Bronze Peer Award for Directing
Bronze Peer Award for Editing.

The 2012 Beloit International Film Festival

"Power of Film" Award (top prize)

Certificate of Recognition: United States Senator Dean Heller.
Congressional Recognition: United States Congressman Joe Heck.
The City of Los Angeles recognized Producer/Director Donald Plata for his achievements in bringing Forgotten Soldiers to the screen:

Certificate of Recognition from the City of Los Angles
Certificate of Recognition from the California State Senate
Commendation from the County of Los Angles
the 2012 Filipino-American History Achievement Award

Freedom Award from the Leatherneck Club of Las Vegas, Nevada.
Coin for Excellence from the Commanding General, White Sands Missile Range.
Command Sergeant Major's Coin on behalf of the enlisted soldiers of the New Mexico National Guard.
Bataan Diary: An American Family in World War II, 1941-1945
. Non-fiction book about World War II in the Pacific, published by Riverview Publishing Company in 2004.
Monthly book selection at the National World War II Museum, November 2004